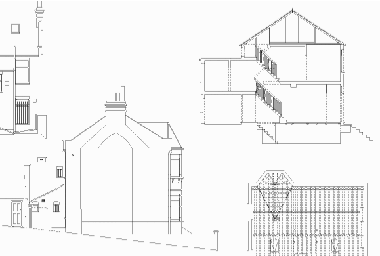 With our technical expertise we are able to offer a wide range of surveying, plan drawing and draughting services, suiting many applications:

Plans to support applications to local authority for Licensing of Premises (Sale of Alcohol, Late Night Food, Entertainment etc).

Plans, Topographic Surveys, Sections and Elevations of existing buildings for architects and property developers.

Plans for rental landlords to support HMO applications to local authorities. Includes room sizes to aid compliance with enhanced HMO requirements from October 2018.

Site Interpretation Plans
Plans to orientate and guide visitors around hotels, shopping complexes and visitor attractions.

The versatile basis for many of our surveys, available in its raw form.

As-is & As-built Land Survey
Documenting sites before, during and after development.

Cave and Underground Passage Surveys
Plans and profiles for a variety of accessible underground spaces.